General Nutrition
The class is also available as part of the below Knowledge Collections
Description
Discusses various nutrients and their importance to good health, identifies healthy sources for those nutrients, identifies ways to reduce fat, sodium and sugar, and provides guidance on selecting and preparing foods.
Goal: to learn basics of nutrition and good health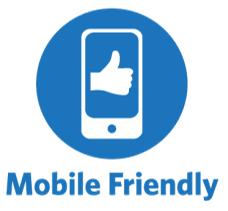 This mobile-friendly class is accessible on any device, including tablets and phones.
Free Preview
General Nutrition
Goal: to learn basics of nutrition and good health for children and how to prepare healty meals and snacks
Table of Contents
We All Need a Healthy Diet
The Role of Calcium
The Importance of Iron
Dietary Fat and Cholesterol
Use Sugar in Moderation
Salt & Sodium
Understanding Food Labels
Prevent Nutrient Loss
Learning Objectives
After completing this class, the student will be able to:
identify different nutrients that are needed for good health
understand how Vitamin A, Vitamin C, Calcium and Iron function in the body
identify what foods are good sources of important vitamins and minerals
identify ways to reduce the fat, sodium, and sugar content of meals
use food labels to make wise purchasing decisions
modify food preparation techniques to avoid destruction of important nutrients
NOTE: This course may reflect state-specific regulations. No information in this course supersedes any state regulations you need to follow. You must consult your state's regulations when developing policies and procedures. Regulations for all states are accessible on the National Database of Child Care Licensing Regulations. Click on the link provided to view regulations in your state.

 
Learning Outcomes
After completing this class, the student will be able to:
identify different nutrients that are needed for good health
understand how Vitamin A, Vitamin C, Calcium and Iron function in the body
identify what foods are good sources of important vitamins and minerals
identify ways to reduce the fat, sodium, and sugar content of meals
use food labels to make wise purchasing decisions
modify food preparation techniques to avoid destruction of important nutrients
Categories
Health, Safety & Nutrition