Causes of Childhood Obesity
The class is also available as part of the below Knowledge Collections
Description
This course will discuss some of the causes of childhood obesity as well as prevention activities, including exercise and appropriate nutritional habits.  
It will also outline the influence of the media on a child's diet and other contributing factors to childhood obesity, such as medical conditions, genetics, and psychological factors.
Goal: to understand the causes of childhood obesity and provide tips on how to prevent it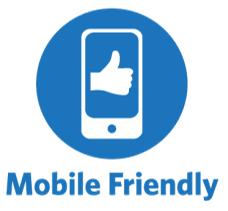 This mobile-friendly class is accessible on any device, including tablets and phones.
What customers are saying about this class:
"Wonderful very informative class. Made me want to go jogging right at this moment."
"Thank you for offering a informational class at no cost."
"This was so simple. It was fast, straight to the point, and I learned a lot."
"Of the three types of classes I'm taking, the others being Nevada Registry and Schoology, this is by far the most user friendly and easy to learn from. Thank you!!!"
"I really enjoyed this class and all the information it provided."
Free Preview
Causes of Childhood Obesity
Goal: to understand the causes of childhood obesity and provide tips on how to prevent it

Table of Contents
Media and Junk Food
Exercise and the Brain
Additional Contributing Factors
Learning Outcomes
After completing this class, the student will be able to:
explain the correlation between the media and junk food
list the ways that exercise increases a healthy mind
list contributing factors to childhood obesity
Categories
Health, Safety & Nutrition